Handmade jewelry designed and created by Svetlana Zoubkov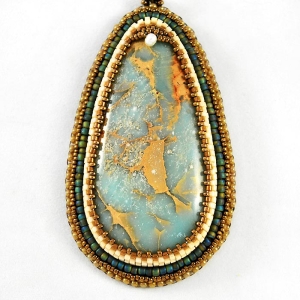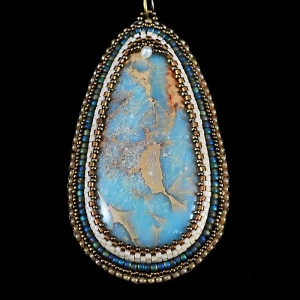 Add to cart
Quick View
Blue Impression Jasper Pendant
Large handcrafted Blue Impression Jasper stone imagery reminds us of the blue-green warm water of southern seas. The pendant is decorated with seed bead embroidery and a little freshwater pearl.
Blue Impression Jasper Pendant
$

69.00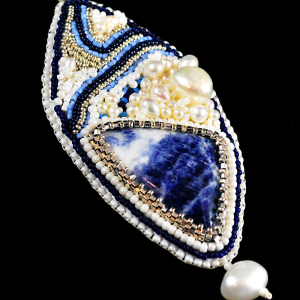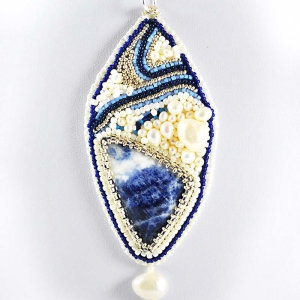 Add to cart
Quick View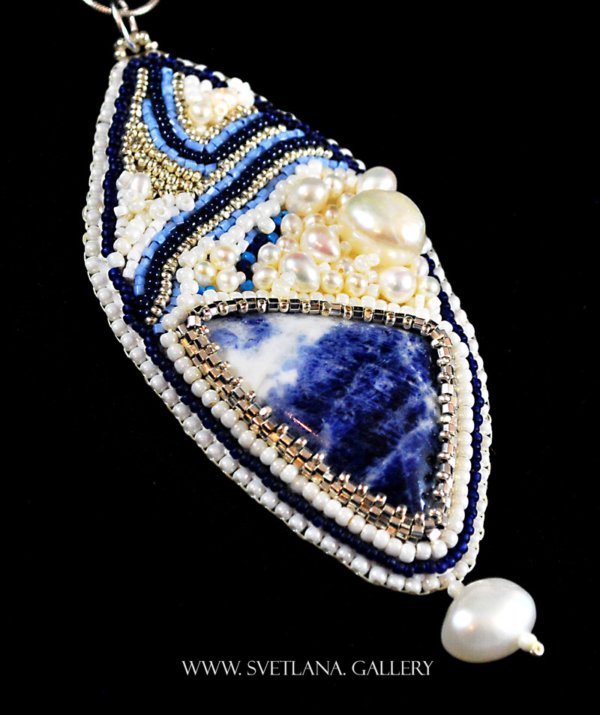 Sodalite Pendant Bead Embroidery
Bead embroidery original design featuring custom order handcrafted sodalite stone from Procos De Caldas (Brazil) and freshwater pearls. Pendant design idea represents the line between the sky and the sea which can disappear if you focus on it for a long period of time .
Sodalite Pendant Bead Embroidery
$

112.00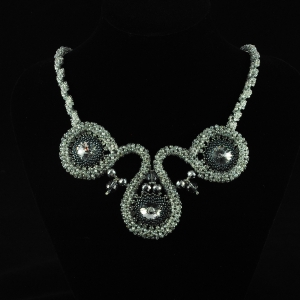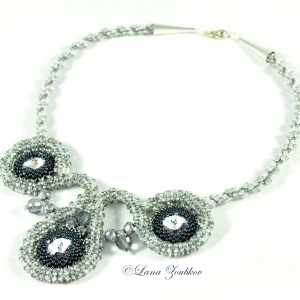 Add to cart
Quick View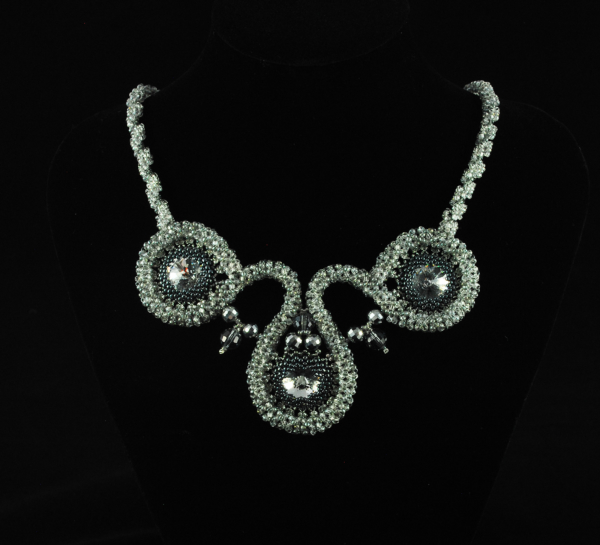 Rivers And Bridges Necklace
A wise person once said, "Life is not about the destination, it's the journey."
This caused me to think about my own journey through life: the places I have been, the friends I have made, the lessons I have learned along the way.
In designing my Rivers and Bridges necklace, I was inspired by the idea of life as a river, with bridges representing the many reference points along the way. The highlights, the lowlights, the many crossroads in our lives. Like a river, we never know what lays around the next bend…
Just as every life is unique, so is this necklace; only one of this particular design was ever made!
In this creation, shimmering Swarovski crystals form three primary focal points, with dainty silver seed beads meandering their way around every graceful turn. The result is an elegant gray necklace that is sure to become one of your most treasured pieces.
Rivers And Bridges Necklace
$

270.00