Women's Jewelry designed and handmade by Svetlana. Gemstones, handcrafted glass beads, seed beads and other high quality materials.
Showing 1–16 of 22 results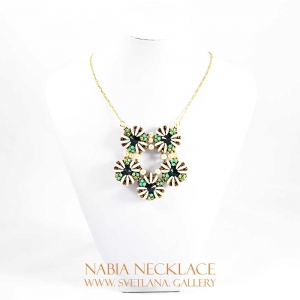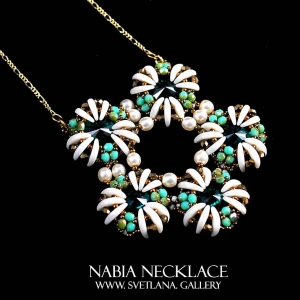 Add to cart
Quick View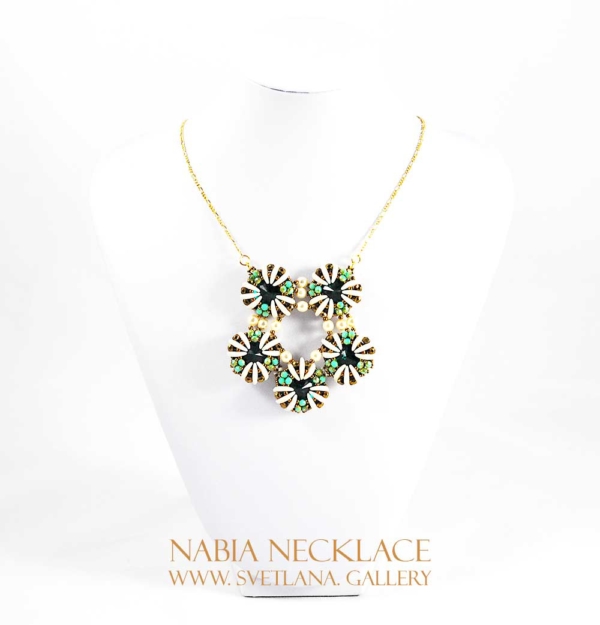 Nabia Necklace
Nabia was the goddess of rivers and waters in Gallaecian and Lusitanian mythology, in the territory of modern Galicia (Spain), Asturias (Spain) and Portugal. According to some sources she is listed among Celtiberian Deities as Goddess of Nature fertilizing, renewal, water, fountains and rivers, as well as the woods.
Nabia Necklace idea was born when I was working on several pairs of Nabia Earrings at the same time. I thought, a geometrical resemblance of a flower will connect plants and water in one statement necklace. The continuity of elements without a center point represents water, while each element's details resemble a flower – a truly complete design without necessary complications.
Nabia Necklace
$

135.00