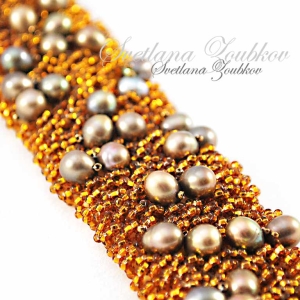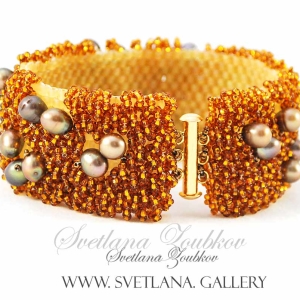 Add to cart
Quick View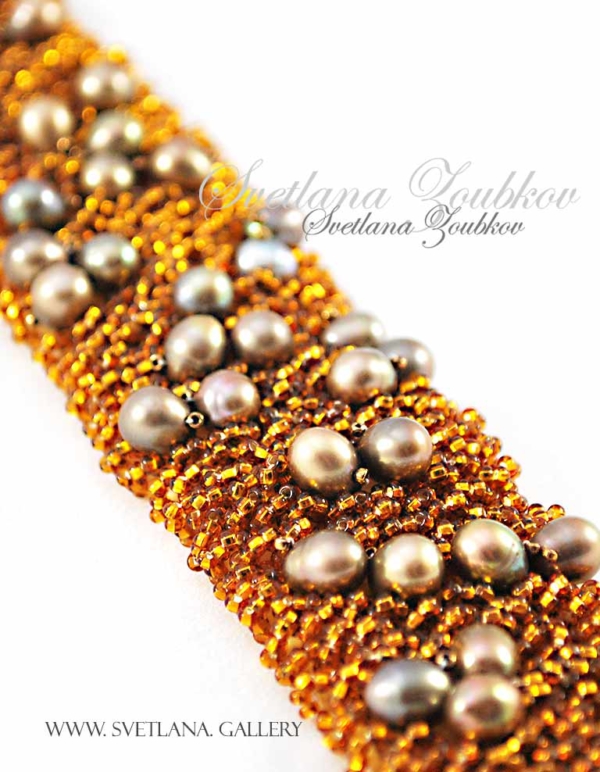 Pearl Bracelet Root Beer
Eye-catching pearl bracelet in root beer color is perfect evening accessory for any occasion. Shimmering silver lined glass seed beads and natural pearls on a matte bead-woven base add another dimension to a  bracelet design.
Base metal tube "slide-in" clasp
Size 7″
Pearl Bracelet Root Beer
$

99.00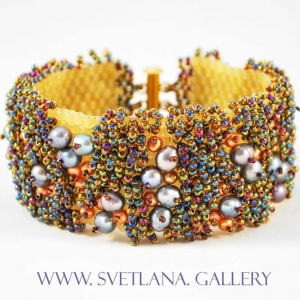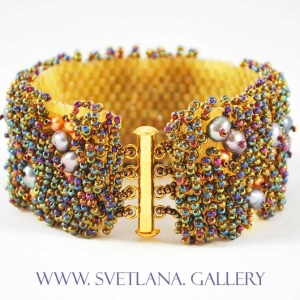 Add to cart
Quick View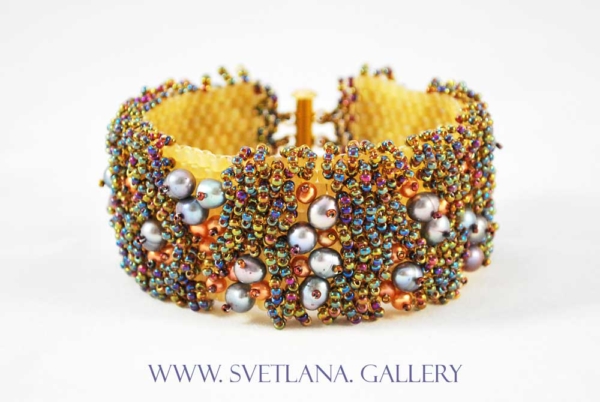 Merry Berry Pearl Bracelet
Irresistible, unique and elegant piece of craftsmanship, Merry Berry Pearl Bracelet is made with freshwater pearls and seed beads.  As glass beads can have many different finishes and create mesmerizing effects when exposed to different lighting conditions, this bracelet is among the most unique jewelry pieces. Colors of smaller seed beads covering the base of the bracelet are selected to complement many different colors of outfits. Pearls add a noble look to shimmering effect of the bracelet.
Merry Berry Pearl Bracelet
$

99.00