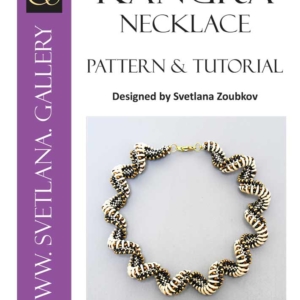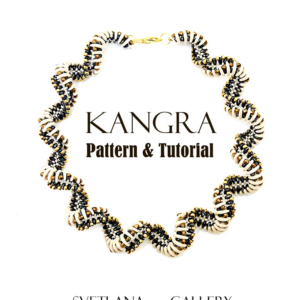 Add to cart
Quick View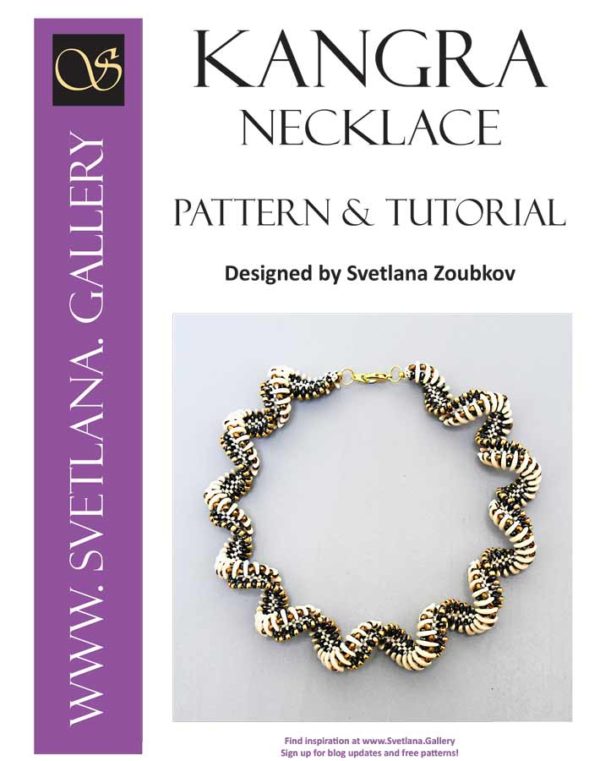 Kangra Crescent Spiral Necklace Pattern Tutorial
Kangra Crescent spiral Beading Pattern and Tutorial is for everybody who loves Crescent beads and spirals.
You will learn the basic Right Angle Weave stitch technique and create a fancy necklace with your favorite beads!
Many illustrations! Each step includes two or more diagrams.
The tutorial contains six pages plus the cover page.
You can re-create Kangra Spiral Necklace in many color variations. It is fun to explore as many of them as you like.
All rights reserved. This tutorial is for personal use only. It may be printed to make a single copy with the permission of the author. It is permissible for the purchaser to make Kangra Necklace contained herein and sell it at craft shows, bazaars, and fairs. Under no circumstances may the Kangra Beading Pattern And Tutorial be resold, reposted or republished. The tutorial may not be reproduced in any form or by any electronic or mechanical means, including information storage and retrieval systems, without the written permission of the author.
Kangra Crescent Spiral Necklace Pattern Tutorial
$

7.90